QR code Generator
Generate simple & advanced QR codes. Easy, customizable & trackable.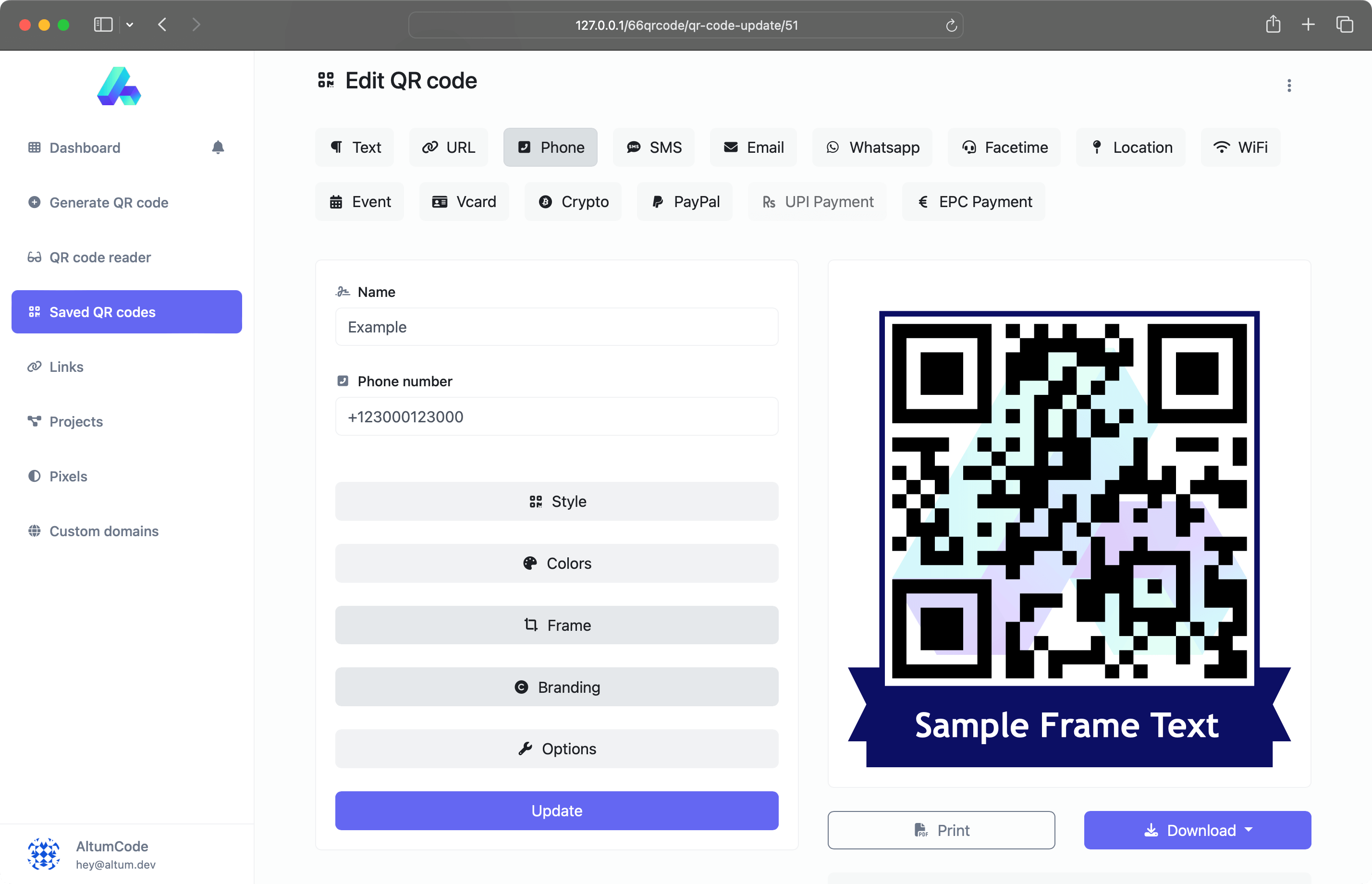 Build Static QR codes
Static QR codes are fixed, meaning that all the data is directly embedded into the QR code (website/Vcard/Meeting/Instruction links etc). Once generated they cannot be changed without generating a new QR Code.
Fully customizable
- all information is stored within the QR Code.

No signup required
-Supported only by the ads on this page.

No data saved on our servers - no tracking.
QR code types
A large array of QR code templates to choose from and get started.